Nominations announced for the All Party Parliamentary Jazz Awards 2022

The nominations have today been announced for the 2022 Parliamentary Jazz Awards. The Awards, organised by the All Party Parliamentary Jazz Group (APPJG) with the support of PizzaExpress Live. The recipients of the 2022 Parliamentary Jazz Awards will be announced on Tuesday 5th July 2022. The Parliamentary Awards celebrate and recognise the vibrancy, diversity, talent and breadth of the jazz scene throughout the United Kingdom.

The award categories reflect the ever-increasing scope of talent from within the UK's jazz scene: Jazz Vocalist of the Year; Jazz Instrumentalist of the Year; Jazz Album of the Year; Jazz Ensemble of the Year; Jazz Newcomer of the Year; Jazz Venue of the Year; Jazz Media Award; Jazz Education Award; and the Services to Jazz Award.

Following the online public vote for the Awards, the shortlist was then voted upon by a selection panel, that represent a broad cross-section of backgrounds united in their passion and knowledge of jazz. The winners, chosen by judging members of the All Party Parliamentary Jazz  Group (APPJG), will be announced on Tuesday 5th July 2022.

John Spellar MP, Co-Chair of APPJG, said: "These awards are a great opportunity to celebrate the talents and energies of the great musicians, educators, promoters, record labels, jazz organisations, blogs, jazz magazines and journalists who helped kept jazz flourishing.  These shortlists demonstrate the wealth of talent and commitment that exists in the British jazz scene. Now in its 17th year, the Parliamentary Jazz Awards honour the best of British jazz. MPs and Peers in the All Party Group are grateful to PizzaExpress Live for supporting the event."

The full list of nominees is as follows:

Jazz Vocalist of the Year
Claire Martin
Emma Smith
Brigitte Beraha
Jo Harrop

Jazz Instrumentalist of the Year
Tony Kofi
Xhosa Cole
Fergus McCreadie

Jazz Album of the Year Matt Ridley "The Antidote"
Daniel Casimir "Boxed In"
Jo Harrop "The Heart Wants"
Jazz Ensemble of the Year
Kansas Smitty's House Band
Black Top
Nikki Iles Jazz Orchestra

Jazz Newcomer of the Year
Deschanel Gordon  
Alex Clarke
Emma Rawicz
Chelsea Carmichael

Jazz Venue of the Year
Toulouse Lautrec
The Globe, Newcastle upon Tyne
The Verdict, Brighton

Jazz Media Award
The Jazz Podcast
London Jazz News
Jane Cornwell

Jazz Education Award
Jazz Camp For Young Girls  – Helena Summerfield
Nikki Yeoh
Pete Churchill

Services to Jazz Award
Mike Westbrook
Help Musicians
Dave Green
Nigel Price
Check out our new YouTube channel, with a choice selection of unique shows by our Presenters
https://www.youtube.com/channel/UCwRGOEUdOijaMunO9WH13gg
The jazz rock albums you should definitely own
By Tommy Udo ( Classic Rock )
Jazz rock can be a minefield for the uninitiated, but persevere and tread carefully and it can blow your mind rather than your cool. These are the albums you need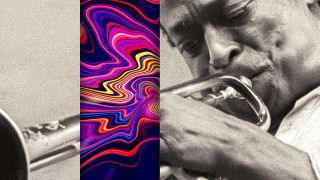 (Image credit: Miles Davis: Jack Vartoogian/Getty Images | Background: Sean Gladwell)
Let's begin with a warning: jazz rock can be terrifying and it isn't for everyone. But you can take comfort from the fact that it alienates and angers as many 'proper' jazz 'buffs' as it does rock fans. If you think Bob Dylan going electric was a big deal, you should have heard the hissy fits from the hep cats when Miles Davis went on stage in the mid-60s and started playing along with a bunch of crazy muthas with Afros who fed their instruments through wah-wah pedals.
Jazz rock, or fusion, was the last gasp of jazz, the final surge of energy and creative power before lapsing into the hideous heritage industry that it has become today. Jazz rock is pretty hard to define. For bands like the Mahavishnu Orchestra it involved hard rock structures but with complex, improvisational elements.
Rock and jazz have a few ancestors in common – the blues, even ragtime – but it wasn't until the mid-60s that the two converged in what came to be known as jazz rock/fusion. Bands like the Grateful Dead, The Byrds and The Doors cited jazzers such as John Coltrane as major influences (listen to The Doors' Light My Fire back to back with Coltrane's Ole), although jazz fans and musicians tended to regard most rock as inferior.
By 1967, rock had become more creative, and for the first time jazz artists began to take influences from the likes of Jimi Hendrix, James Brown, The Beatles and Sly & The Family Stone. There were also commercial considerations: jazz had waned as the dominant form of popular music.RECOMMENDED VIDEOS FOR YOU…
It was a two-way street: rock artists like Jeff Beck, Ginger Baker and the late Tommy Bolin wanted to stretch themselves as musicians, and acceptance by the jazz fraternity was like passing the cycling proficiency test. Had he lived, there's little doubt that Hendrix would have followed the logical course set by his Band Of Gypsies and become a jazz-rock star.
From roughly 1967 until the mid-80s, the intermarriage of jazz and rock produced some of the most stunning, original and mesmerising music of the 20th century (to be fair, it also produced more than its fair share of unlistenable toss). Much of what we know as progressive rock – Yes, ELP, post-Red King Crimson – was essentially jazz rock lite. Today we can still hear the influence of the Mahavishnu Orchestra and Miles Davis in bands as diverse as albums, Mastodon and the Mars Volta.
Don't fear the jazzer, dive right in.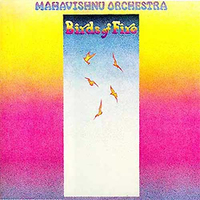 Mahavishnu Orchestra – Birds Of Fire (CBS, 1972)
"A person would be a moron not to appreciate [John] McLaughlin's technique," Frank Zappa once said. "The guy has certainly found out how to operate a guitar as if it were a machine-gun."
Birds Of Fire was the Mahavishnu Orchestra at their absolute best, a multi-ingredient fusion – jazz, rock, blues, Celtic folk, Indian classical – churned out at an amazing breakneck speed. John McLaughlin's guitar work was staggering, and keyboard player Jan Hammer and violinist Jerry Goodman were also virtuosos. The seemingly telepathic interplay and improvisation is a joy to hear.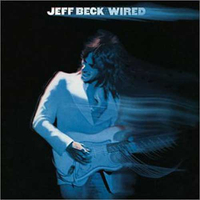 Beck was one of the few rockers to make the transition to jazz. His 1976 masterpiece Wired – particularly his cover of Charles Mingus's Goodbye Pork Pie Hat – is one of the few albums you could describe as jaw-dropping and mean it. Entirely instrumental, and at just under 35 minutes comparatively short, this is an album that passes in a blur of high-speed funk, ultra-heavy techno-flash guitar solos and thrilling power chords.
Yes, it's Beck shamelessly showing off, but it's hardly self-indulgent. It's like a shopping list of musical ideas and directions, each of which could have spawned an entire album in its own right. Marvellous.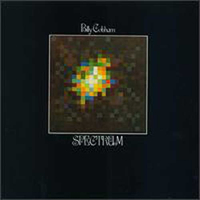 Billy Cobham – Spectrum (Atlantic, 1973)
As the drummer with Miles Davis and the Mahavishnu Orchestra, Cobham was one of the foremost musos of his generation. Spectrum, though, is more than a bunch of difficult drum solos.
Opening with the truly amazing Quadrant 4 – which highlights the high-speed rollercoaster guitar of the young Tommy Bolin – Spectrum is all about the interplay between great musicians, crossing every boundary from hard rock to the soulful heavy funk of Red Barron. The drumming, as you'd expect, is from the realm of the angels – listen particularly to Stratus, where Cobham proves the superiority of the human over the drum machine.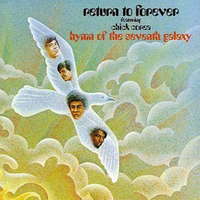 Return To Forever – Hymn Of The Seventh Galaxy (Verve, 1973)
There's some debate among aficionados as to whether this or its follow up, Romantic Warrior, is the superior RTF album. …Galaxy is a less polished album, leaner and meaner, full of high-jazz musicianship and a lowdown hard-rock attitude.
The inventiveness on the title track, and keyboard player and leader Chick Corea's reworking of his own Latin-flavoured Captain Senor Mouse, are definite highlights, as is After The Cosmic Rain, which showcases bass player Stanley Clarke's propulsive style. RTF is kind of the next stage left after Yes's Close To The Edge.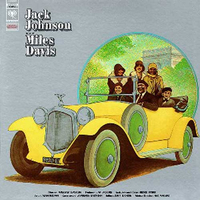 Miles Davis – A Tribute To Jack Johnson (CBS, 1971)
Miles Davis always bragged that he could put together the best rock band ever and blow everyone away. With this album, a soundtrack for a movie about boxing champ Johnson, recorded with John McLaughlin and Billy Cobham, Miles lived up to that boast.
Two extended jams, kicking in with Right Off, McLaughlin playing heavy blues rock guitar, breaking down into moody psychedelia, James Brown-like funk and going back to bar-room rock, this is probably a clue as to how the mooted Hendrix/Miles collaboration might have sounded. A good jumping off point for Miles's electric work.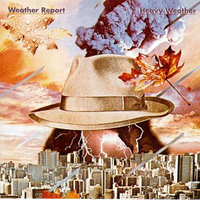 Weather Report – Heavy Weather (CBS, 1977)
Easily the most accessible jazz rock release here and the most commercially successful, Heavy Weather actually spawned the hit single (albeit a minor hit) Birdland. However, it was possibly that success that closed the book on fusion's more creative years and gave birth to the ghastly easy listening mutation that was jazz funk.
Regardless, this album still sounds as fresh today as it did at the time. Weather Report went straight for the jugular, delivering marvellous tunes, keeping the instrumental flash in the background, and made an album that was less jazz rock and almost jazz pop.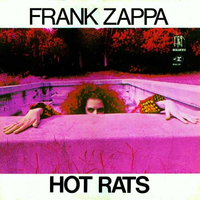 Frank Zappa – Hot Rats (Reprise, 1969)
After he disbanded the Mothers Of Invention in 1969, Zappa surrounded himself with some little-known but extraordinary musicians to record what became his breakthrough album, praised or damned as the Zappa record that people who don't like Zappa like.
From the instrumental opener Peaches En Regalia, through the scatological blues of Willy The Pimp, this album heralded Zappa's foray into jazz rock. While Mahavishnu and even Miles had a sort of spirituality, Zappa remained cynical, deflating the undeniable brilliance of the arrangement, writing and performance with the usual lame dirty jokes. A brilliant album nevertheless.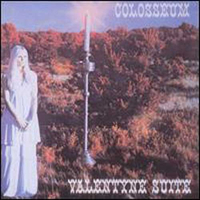 Colosseum – Valentyne Suite (Vertigo, 1969)
Colosseum's second album finds them reaching beyond their limitations as, essentially, a Cream-influenced blues rock band and groping to create something revolutionary. The extended jazz rock jams and particularly the 15-minute title track are reminiscent of what US bands like Blood, Sweat And Tears, Chicago Transit Authority and Chase were also doing at the same time.
Essentially these were the handful of bands from rock backgrounds who were able to make a convincing transition to jazz. Along with King Crimson's In The Court Of The Crimson King, Valentyne Suite is one of the early milestones where prog rock and jazz rock met.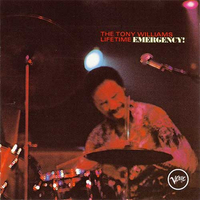 The Tony Williams Lifetime – Emergency! (Polydor, 1969)
There's no argument that this album is seriously flawed: Williams can't sing for toffee and the production is truly awful. That said, the music made by then-prodigy drummer Williams and his band is pure electric hellfire. To the staid jazz establishment of the time, it must have been as shocking as Anarchy In The UK.
Emergency! emphasises the rock in jazz rock, John McLaughlin's guitar almost anticipates classic heavy metal, while Williams's drumming veers from hostile to ecstatic joy in the space of a few beats. Years ahead of its time, this album is a slightly ragged and tattered masterpiece.
Also try…
Although the best jazz rock was released between 1967 and 77, there are a lot of paths and tangents for the explorer to follow. Jazz rock in Britain is best represented by Soft Machine's Third (70), with more profoundly avant-garde noises following from the likes of Henry Cow's Unrest (74) and cult classics like Centipede's Septober Energy (71).
The early works of Blood, Sweat And Tears, such as Child Is Father To The Man (68), the Buddy Miles Expressway – most notably Expressway To Your Skull (70) – and Chicago Transit Authority's self-titled 1969 debut represent a strand of US jazz rock that came from rock bands rather than from jazzers 'slumming' it.
European jazz rock is where things got really weird and wonderful: Wagnerian French band Magma released several sci-fi concept albums, most notably 73's Mekanik Destruktiw Komandoh (which reimagined John Coltrane fronting an orchestra from Saturn), while the altogether gentler Gong fused jazz rock with late-period psychedelia on their excellent 73 album Angel's Egg.
This feature was originally published in Classic Rock issue 87, in November 2005.
Allan McLachlan spent the late 70s studying politics at Strathclyde University and cut his teeth as a journalist in the west of Scotland on arts and culture magazines. He moved to London in the late 80s and started his life-long love affair with the metropolitan district as Music Editor on City Limits magazine. Following a brief period as News Editor on Sounds, he went freelance and then scored the high-profile gig of News Editor at NME. Quickly making his mark, he adopted the nom de plume Tommy Udo. He moved onto the NME's website, then Xfm online before his eventual longer-term tenure on Metal Hammer and associated magazines. He wrote biographies of Nine Inch Nails and Charles Manson. A devotee of Asian cinema, Tommy was an expert on 'Beat' Takeshi Kitano and co-wrote an English language biography on the Japanese actor and director. He died in 2019.
PRESS RELEASE 20th April 2022
Musicians ask Government to help ensure their futures
Award-winning guitarist Nigel Price has called on Nadine Dorries to give support to the UK's jazz live scene as it faces a parlous financial situation following the Covid pandemic.
In a letter to the Secretary of State for Digital, Culture, Media & Sport, endorsed by Dame Cleo Laine and a large group of prominent musicians, educators, promoters and media representatives, Price has drawn attention to a serious lack of funding of the UK's grassroots jazz infrastructure.
"I have appealed to Ms Dorries to ensure that financial support for this vital part of the UK's jazz heritage is not overlooked in the Government's well-documented push to kick start the Arts following the pandemic," says Price. "We have already lost a number of promoters and venues who have succumbed to the dire financial straits faced by the jazz scene."
The letter addresses five key points:
· Lack of accessibility to funding to those without dedicated premises and/or company status.
· Disparity in funding between large and small venues.
· The fiercely competitive nature of the Arts Council of England's bidding process leading to a higher
Incidence of failure amongst grassroots promoters.
· The urgent need for a simpler process to get help to these smaller venues.
A reply from DCMS has left Price and the 68 signatories to his letter, all of whom are winners of the Parliamentary Jazz Awards (the UK's most prestigious annual jazz prizes) feeling that their claims have been dismissed.
"It's clear that if we want a live art form that creates work for hundreds of musicians and means so much to so many people across the country to have any kind of future on these islands, then we are going to have to be prepared to fight for it," says Price.
Price hopes that his initial exchange with the DCMS will be the beginning rather than the end of the discussion and will prompt wider action to support the people who keep the jazz scene alive, many of whom are volunteers who give up a great deal of their spare time to run weekly gigs through a love of the music. 
How to Make the Most of Record Store Day 2022 Online
Nicole Raney posted April 7, 2022
https://blog.discogs.com/en/how-to-make-the-most-of-record-store-day-online/
Record Store Day is a celebration of the independent record store and its cultural impact, from hardcore collectors digging for rarities to vinyl newbies just starting their journey.
When is Record Store Day 2022?
Record Store Day is scheduled for April 23. In 2022, RSD is celebrating an impressive 15-year run.
Historically, the main Record Store Day event falls in April and for the first time in two years, RSD is back in the spring! In response to the ongoing COVID-19 pandemic, RSD organizers planned separate, socially distanced events throughout 2020 and 2021 to accommodate smaller crowds (and keep you coming back for more).
How does Record Store Day work?
Artists and labels will schedule the release of exclusive new content or coveted reissues, which is organized by the Record Store Day crew. Inventory will vary greatly depending on where you live or shop. Your favorite record store — whether it's the local brick-and-mortar or your go-to shop on Discogs — will request items from RSD, but that doesn't guarantee that the store will get enough for everyone who wants one.
Where can I buy RSD 2022 releases online?
Finding Record Store Day releases online will be easier than in previous years. Starting in 2020, record stores were allowed to list their RSD inventory online on the afternoon of the physical drop.
The following suggestions will help you navigate RSD virtually:
Check your favorite record store's website for an online shop and reach out to confirm when they will be listing RSD titles online.
If you are searching for a specific RSD release, the easiest way to find it online the day of the drop will be to search for it by name.

The perk of searching for your desired title is that you can discover a new record store selling online and still support the RSD mission even if you're not physically in-store.
Marketplaces like Discogs support independent sellers around the world, including record stores. As the information on RSD 2022 titles is submitted to the Database by the Discogs Community, the items will appear on the list of RSD releases. Details on the releases will become available on Discogs on the day of the drop. Independent sellers are also active on eBay.
How much are RSD releases?
Great question. The short answer? It depends. The long answer? The very nature of Record Store Day creates exclusivity. Since every item is limited-edition, naturally, the demand is going to be a lot higher than the supply. Depending on the release, the value will appreciate over time. However, the initial drop price is typically standard for what you would pay for a special format (like a picture disc), a box set (especially those collector's versions), colored vinyl, or a beloved reissue. The cost tends to be more expensive for titles that have fewer copies or more goodies.
Where can I find record stores near me?
Discogs runs VinylHub, an online database of record stores around the world. Use VinylHub to find record stores near you and take a look at the list of record stores selling on Discogs. The interactive VinylHub map on Discogs makes it easy to locate nearby stores, see their Discogs inventory, and follow them on social media for updates.
Check out Record Store Day for more information about the drop on April 23. Discogs is not affiliated with the RSD organization, but we agree with their mission of bringing more people into record stores.
Jazz London Radio will celebrate International Women's Day on Tuesday 8th March with three hours of music by women from 5pm to 8pm. Tune in and enjoy 🙂
What Exactly Are Soundstage and Imaging?
Davey Ferchow posted February 15, 2022
If you've ever peered into the never-ending rabbit hole that is home audio gear, you've probably seen a few terms thrown around that seem simple, but are ultimately a little unclear. "Soundstage" is commonly used in audio descriptions, but what is it exactly?
With the help of the experts at Technics, Discogs is going to define what soundstage is, how it enhances your listening experience, and what you need to achieve an impressive soundstage in your home.
What does soundstage mean?
---
The easiest way to explain soundstage is to compare home listening to the live music experience. When you attend a live performance, you can hear and feel the music all around you. With the right stereo setup, you can create an imaginary three-dimensional space that immerses you in detailed sound. This imaginary 3D space is your soundstage.
Rather than labeling a soundstage "good" or "bad," listeners typically focus on the height, depth, and width of sound they experience and determine which "size" best fits their needs. If it feels as if your speakers have disappeared and only the music remains, then you may have yourself a broad soundstage.
What is imaging?
---
When discussing soundstage, it's helpful to reference imaging (aka speaker image). At a concert, you can see where each musician is set up on stage. You can also hear where each instrument is in the room. For home listening, imaging is the separation between instruments and being able to determine where the sound of each instrument is coming from. If you're able to easily identify the position of each instrument within your soundstage, then your speakers are capable of detailed imaging.
How does soundstage impact the way you hear music?
---
Soundstage and imaging can provide a more detailed and immersive listening experience. An all-encompassing soundstage can make you feel like you're in the studio with your favorite musicians or standing front row center in an intimate venue. However, like most audio options, your particular tastes will determine just how important soundstage is to you. This means that it may take a few configurations before you find the sound you're looking for.
What do you need if you're ready to craft your perfect soundstage?
---
Nothing can take the place of a live show, but you can get pretty close with the right gear.
Technics' SB-C600 Bookshelf Speaker System is a part of their new C600 Series and it is chock-full of features that prioritize a robust soundstage. With a coaxial speaker design, the SB-C600-K speakers offer rich sound with precise imaging. The tuned port allows air to flow out the front of the cabinet. This means that placing your speakers near a wall or a corner won't cause unwanted noise.
Once you've landed on some speakers, you'll want to consider system synergy for the best possible sound. A network CD receiver like Technics' SA-C600 pairs perfectly with the SB-C600-K speakers and it has all the bells and whistles you could ask for. You can play vinyl, CDs, radio, and streaming music all through the same receiver. The SA-C600 is also equipped with a "Space Tune" function with four presets (free, wall, corner, and shelf) which enable you to achieve the best sound based on your acoustic environment. Within 90 seconds, the SA-C600's cutting-edge technology will figure out the best way to complement the characteristics of your speakers.
In addition to gear and system synergy, you will also want to consider speaker placement. The distance between speakers, the distance between speakers and walls, and the distance between listeners and speakers can all make a significant difference. The height of the speakers in relation to the listener and the vertical and horizontal angles of the speakers can also have an impact on the sound. If you aren't sure where to start, this guide may help!
Published in partnership with Technics. Photo courtesy of Technics.